BuzziReef

Modular seats for an ever changing space.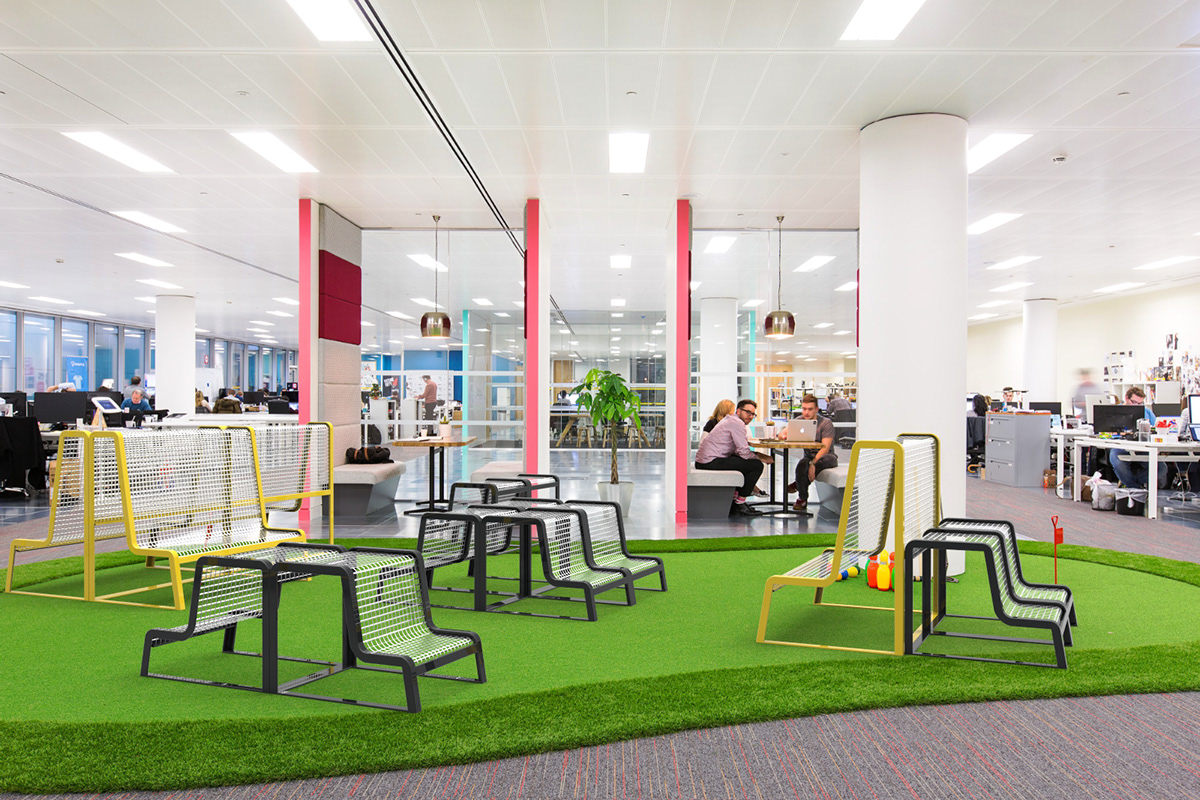 BuzziReef is designed to be included in the collection of the Belgian company BuzziSpace and responds to the material, chromatic and philosophy choices that the company implements. 
BuzziReef was conceived as a product designed for the leisure areas of coworking spaces. It is composed of two modular seats that, combined in different ways, generate a space that is always different, adapting to wider or smaller environments. Both products have a supporting structure in painted aluminium and a seat characterised by a metal mesh.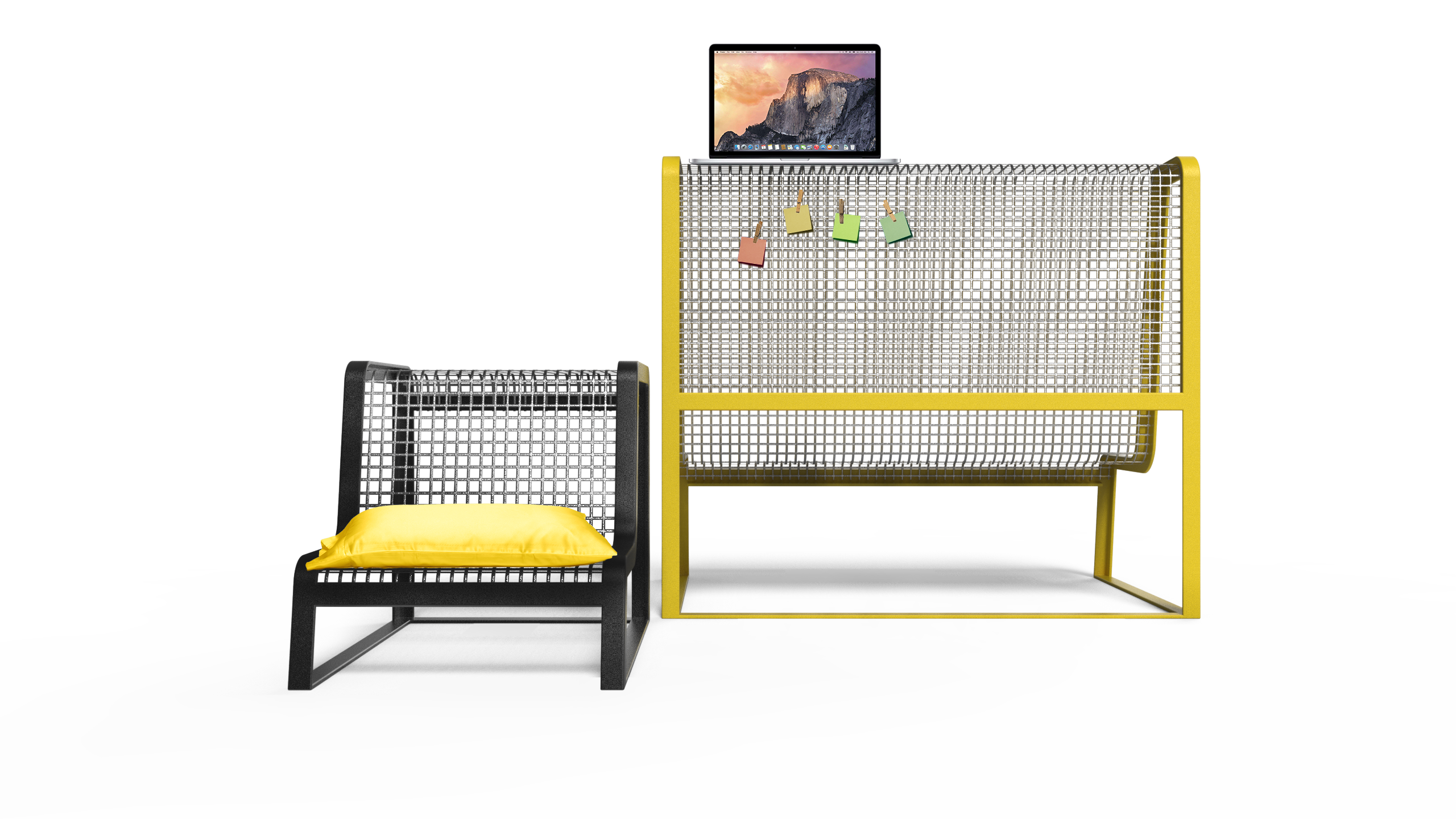 Starting from the analysis of existing coworking spaces, I first focused on the analysis of shared work spaces and then on leisure and break areas in detail. These two areas, often communicating within an open space, respond in their configuration to current trends in the world of work, i.e. the flexibility and dynamism of the place itself. The most important need of the relax area was to be flexible and adaptable to different events and to accommodate different flows of people.
The aim of the project is to make this zone easily identifiable and different from the work zone, to enhance the quality of of work breaks, a necessary moment for a productive day, to stimulate the interaction between people and to encourage dialogue.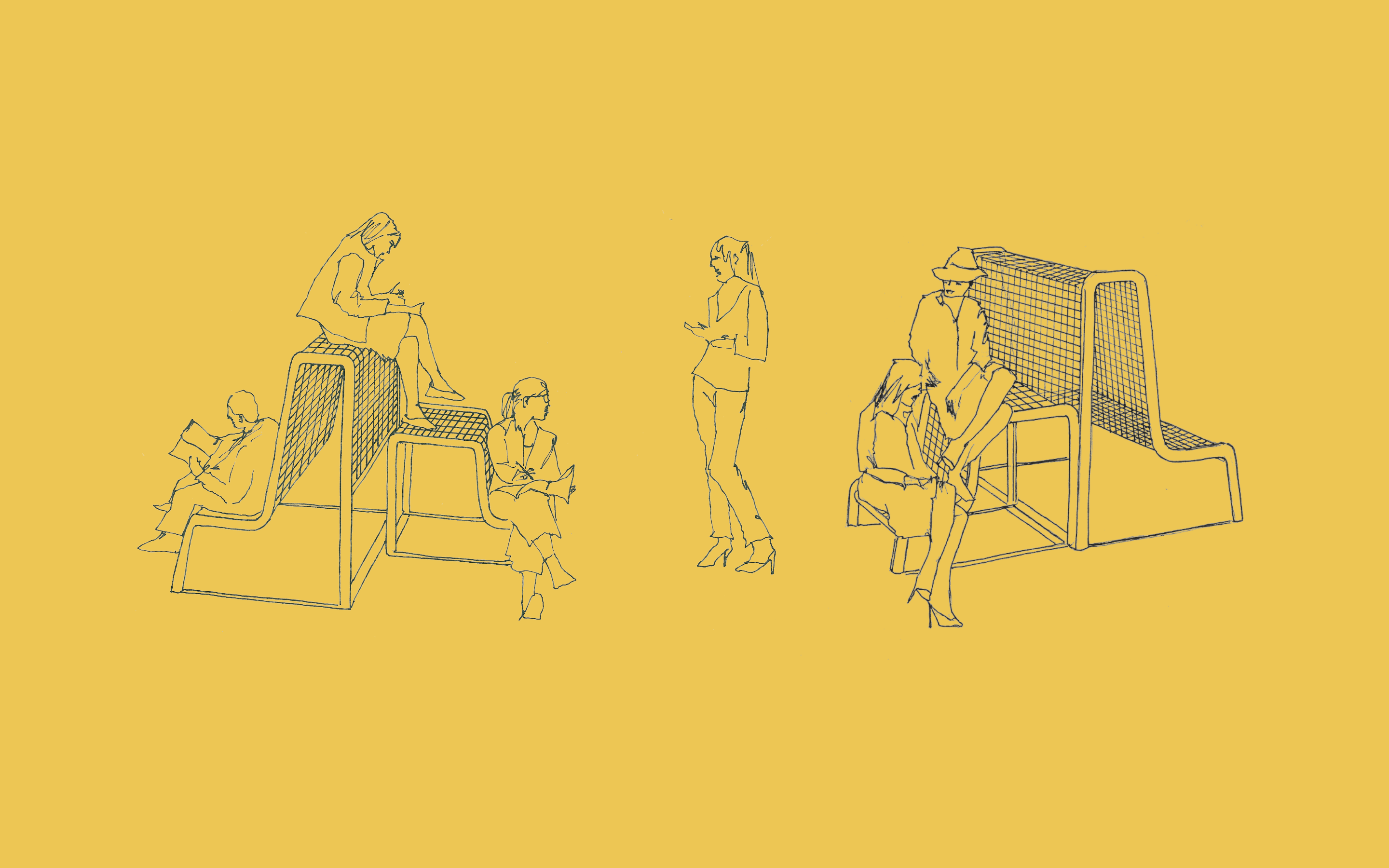 The seats have been designed with attention to the human figure, with the help of various study models and Le Corbusier's Modul'or. 
The bench seat is 43cm and the shelf is 130cm from the floor, thus respecting the proportions of the human body. The stool, on the other hand, has a seat at 27cm from the ground, which is perceived as a high step which to sit on; there is also a top 70cm from the ground, which can be used as a seat, as an armrest or auxiliary table to support the bench.